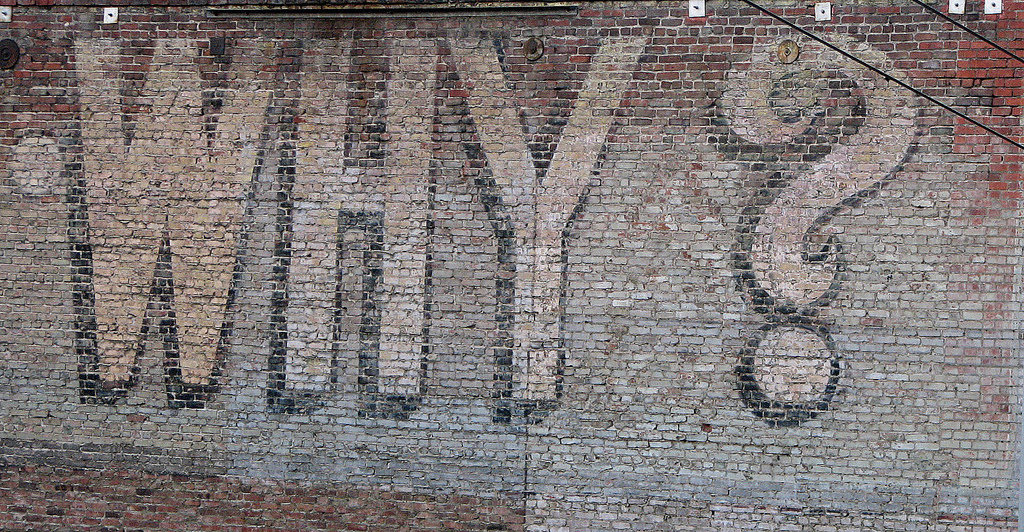 Abuse of women takes all forms. It is often where and when you least expect it. It is not the realm of the weak and emotionally compromised. It is not limited along socioeconomic lines. It is not always logical.
You may know this. Or, you may say it out loud, but deep down you ask yourself or whisper in hushed tones to like-minded friends, Why would they stay? I know I sure wouldn't.
Because I used to be that way too.
The Ray Rice abuse video was extremely hard to watch yesterday, because I could imagine so many more familiar faces appearing there, above Janay Palmer's shoulders. 
Since separating more than a year-and-a-half ago, I have been privy to a whole new genre of abuse stories that have poured out from friends and acquaintances I know–and even some I barely know. School parents. Neighbors. Colleagues. Childhood friends. It seems that once you split up, you find yourself (willingly or not) in this sometimes needy, more often incredibly comforting club of splitter-uppers; and suddenly every woman who's going through something awful feels safe enough in your company to pull you aside and confess her most horrible secrets and stories of Oh my God, he did what??
In my experience, these have mostly been well-to-do women. On the outside seem to "have it all." Some are stay-at-home mothers, some work high powered jobs. They may be from so-called good families. They may "know better than that." They may seem wildly well adjusted in every other way.
And yet, some have escaped (or have yet to escape) lives peppered with shocking physical abuse–pushing, hitting, slapping. Sometimes worse. But far more suffered torturous emotional abuse, private disparagement, public humiliation to debilitating degrees. Many of them were mothers forced to pull themselves together and keep the family intact while keeping a strong face for their children and the outside world in general. Some of the psychological warfare used by their emotional abusers you'd think would be reserved for military interrogators.
It's been very painful to hear.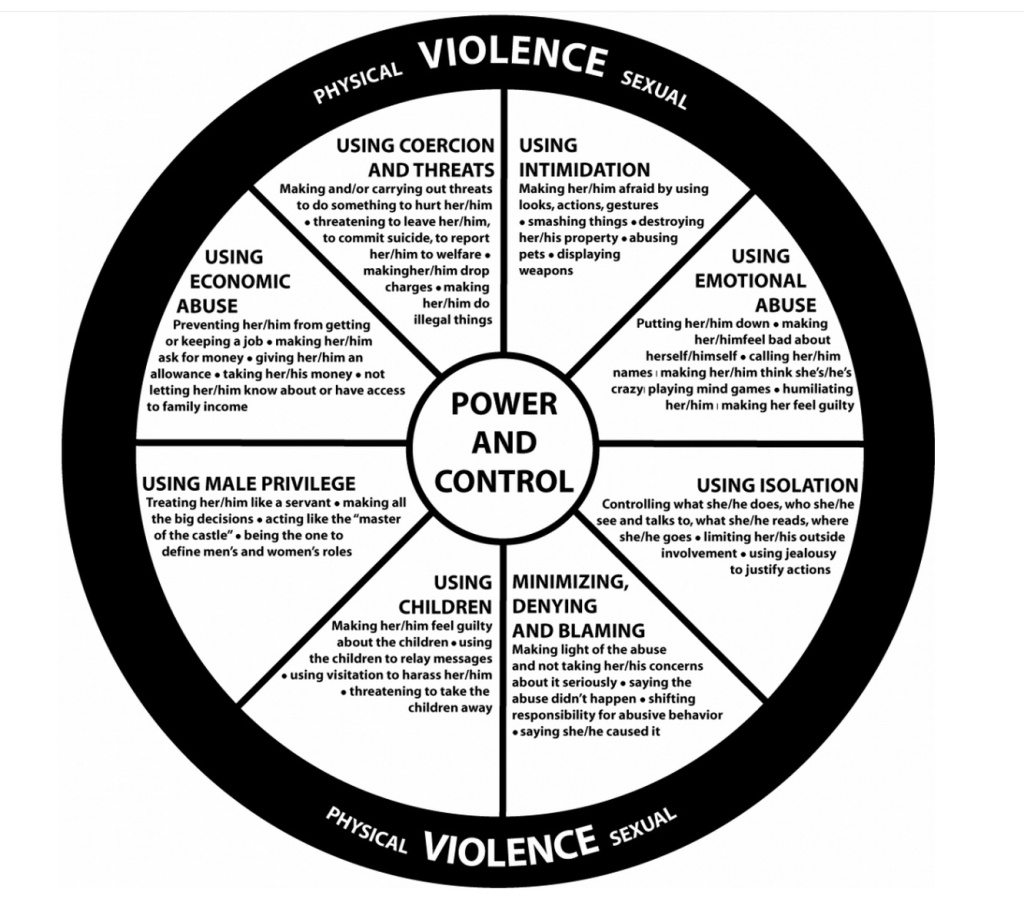 It's also been challenging to acknowledge that this is not a "problem for other people." It's a problem with women you know. Women you personally know. I guarantee it.
These women are often strong, confident, successful and beautiful. They are not scared little sheep. They are not gold-diggers. They don't "deserve it." They often stayed in an abusive relationship because they felt they had to do everything they could to preserve their families for their children. Or because they truly believed the man would revert to the man they thought they fell in love with years ago. Because they thought they could fix it. Because they thought it was a phase. Or because sometimes the decline happens along such a slow grade, that you hardly even notice that the guy who used to snark at you in good fun has become a full-on abuser, preying on your weaknesses and exploiting your insecurities to compensate for his own damaged soul.
Often, women are too scared to leave. Too emotionally compromised. Too invested in the success of the relationship. Or simply too embarrassed to call a relationship quits; as if they are admitting some personal failure.
Shame is that powerful an emotion.
For anyone who has glanced at or gawked at or watched in horror at the full Ray Rice abuse video on TMZ like I have, I can only imagine that you–because the readers of this blog are thoughtful, compassionate and reasonable–would be moved. Or mortified. Or angry. Or determined to do something about it, whether speaking up on social media against the NFL, condemning Ray himself, blasting an overall culture of domestic abuse.
Of course this being the internet, plenty of responses are not any of these things at all. I see men accusing the victim of staying because Rice is rich. I see men accusing the victim of asking for it. I see men saying that it's appropriate for "women to get checked when they get out of line." I saw the damn NFL team tweet that Janay Rice says she deeply regrets the role that she played the night of the incident, because God forbid a man who beats a woman unconscious then drags her limp body face down across the floor, halfway out of an elevator take full responsibility for being the worthless douchebag that he is.
I was going to post some infuriating comments from the original TMZ Sports thread but screw them. They don't deserve the bandwidth. They are trolls, or sadists or psychopaths, or simply stupid. Probably a combination of all of those things. And I hope nothing like this ever happens to their own sisters, mothers, wives, daughters.
However what has stayed with me more than the hate and the idiocy is the confessional outpouring using the #WhyILeft and #WhyIStayed hashtags. I find some of them even harder to stomach than the original video, to be honest. So many stories that need to be heard.  So many comments that need to drown out those of the ignorant or foolish.
Because I convinced myself that his actions weren't abusive since he didn't hit me. #WhyIStayed — Arwen McCaffrey (@arwenmccaffrey) September 9, 2014
Because he had already shredded my self worth with his words in a hundred subtle ways. #WhyIStayed — AlwaysJen (@Buttercup0303) September 9, 2014
#WhyIStayed I believe in the power of counseling and thought it would help — Black Butterfly (@Monee_121) September 9, 2014
#whyistayed I lived in hope, it would get better. Nothing more dangerous is the power of hope. Make you or break you. — Seranna (@SerannaS) September 9, 2014
#whyistayed because he said he would kill himself if I left — Jenny Martin (@JennyMartin_UQ) September 9, 2014
I was told marriage is forever. I didn't want to be a failure #whyistayed — Jessica Merrell (@jmillermerrell) September 9, 2014
Because after years of emotional, verbal and physical abuse you believe you are unworthy of happiness. #whyistayed — Heather Nelson (@heatherlisa82) September 9, 2014
I hope they help the people they need to help. And that includes women like me, who once would have silently asked myself, why wouldn't she just leave him? 
Now I know. There are so so many answers.
Karen from SubMommy tweeted this TED Talk from Leslie Morgan Steiner on why domestic violence victims don't leave.
National Domestic Violence Hotline is open all day and night, and it's not just for physical abuse: 1-800-799-7233
And to any woman who has ever shared a story with me about abuse, to any woman who has ever kept one to herself, may this in some way throw open a huge, rusty door and help the healing begin.
I would like to thank everyone who has tweeted #whyistayed for helping me understand my sister & why she died by husband's hands. It helps. — Kathleen Lyons (@KathleenLyons) September 9, 2014
Top Photo Credit: Good Eye Might via Compfight cc
NOTE: Please excuse the technical difficulties with my site right now. We're working on it!  (Grrrr stupid WP 4 upgrade.)