When you think of people in their 70s, you may conjure up an image of technophobe old people and white-haired grandmas who play canasta for exercise or scoot around the mall in Rascal Mobility Scooters. Instead, I want you to picture the 71 year-old I know best.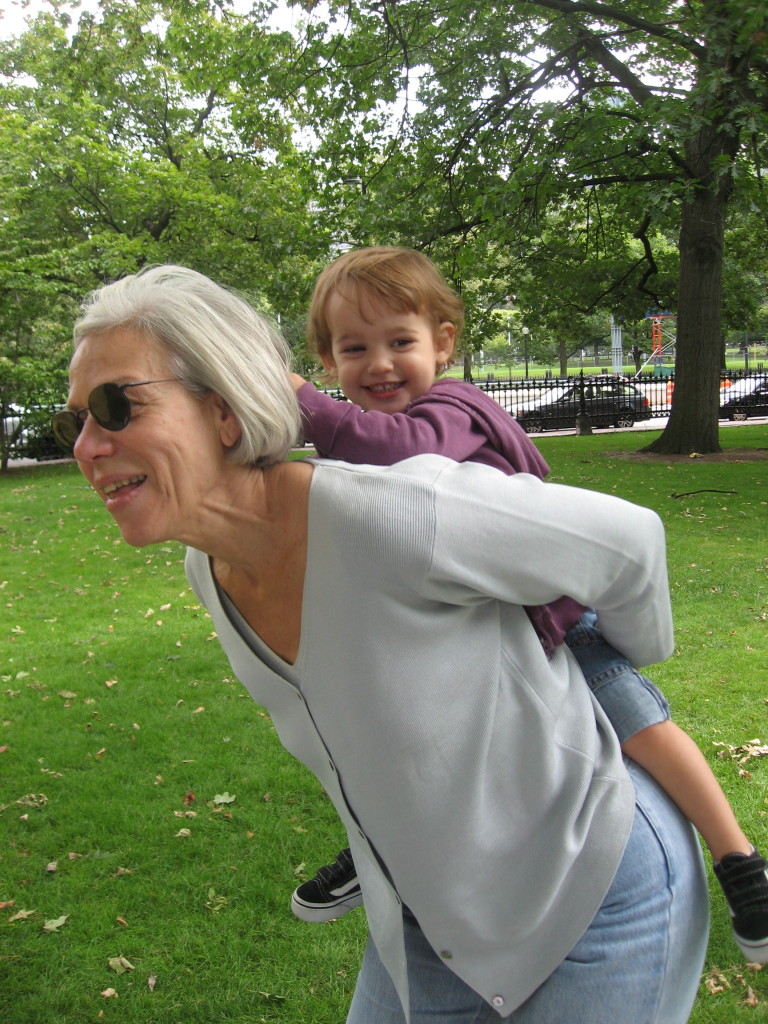 She is the first one in the pool.
She can bench press me under the table.
Her emails are worth saving with subject lines like FW: Anne Carson's  "Gnosticism V" and See What's Getting My Goat Today
She has never forwarded me a "Bill Gates will send you a million dollars" email,  and only once sent me a chain letter (but I forgive her).
Her coffee is too strong for Russian wrestlers.
She didn't camp out in Zucotti Park with the Occupy Wall Street kids, but she did bring them pizzas.
She still sends handwritten cards but has an app collection that makes her iPad the envy of the third grade.
The only time she colors her hair is with a big pink streak–and then offers a matching one to her granddaughters.
Botox = no.
Her favorite poem for years was When I am an Old Lady I Shall Wear Purple–until those red hat people co-opted it and made it corny. Now she sticks with black a lot, like a good New Yorker should.
She does not own a Hummel figurine, an appliqued Christmas sweater or a commemorative spoon.
She is not profane but she will tell me secretly on the side just who should fuck off. Or worse. And she is right.
She saves every piece of artwork her grandkids make, only not on the refrigerator. I don't think she even has a refrigerator magnet.
Not only does she understand what blogging is, she is doing it herself.
She is a dream travel companion. Even when we're lost. Even when we're lost in Galicia.
I'm jealous of her triceps.
She was the first to march against the illegal war in Iraq after 9/11 and she'd do it again.
She will drive 2 hours in the snow to see her granddaughters because when she makes a commitment, she makes a commitment.
She is still reinventing herself with a brand new career just as she embarks on her eighth decade on this planet.
She is learning French right now.
She will hug you the first time she meets you.
You could tell her that 71 is the new 31 and she'd laugh. Then tell you she's just fine being 71.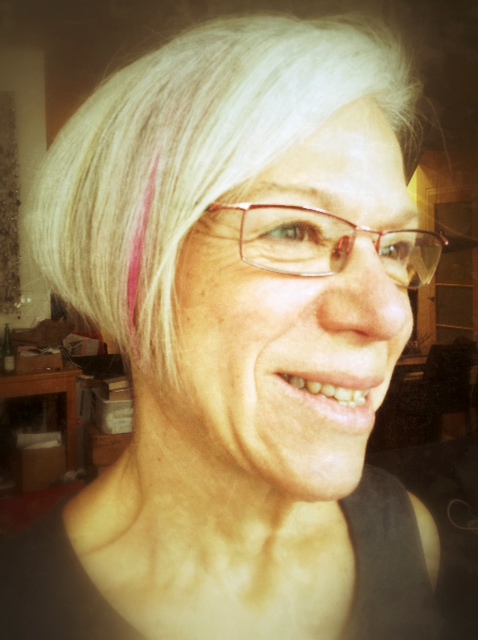 Happy 71st birthday to an amazing mother, grandmother and friend. I want to be you when I grow up. Fortunately, we share the same genes so I might be so lucky.