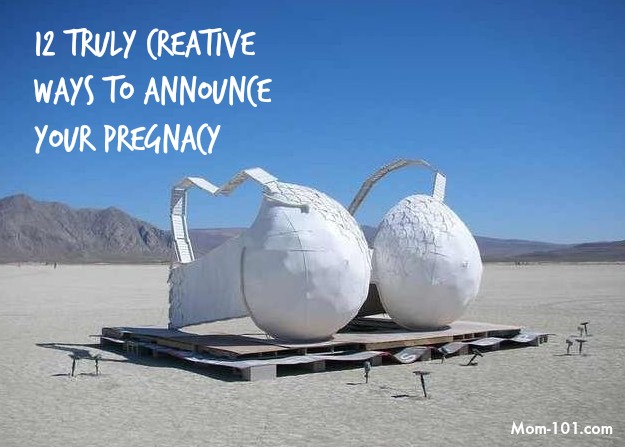 I think I am the sole human on this planet who is not totally enthralled with eunique, creative ways to announce a pregnancy. I read these articles (thanks Brian) and hear about all these clever ideas that took so much time and planning and love and puppies and are supposed to warm the cockles of my heart.
Alas, I feel no warmth. I feel no cockles. I feel kind of uncomfortable. And not just because of the word cockles.
Yes, I know, I'm the Grinch. I'm Scrooge. I'm Frank Cross. I'm the lone person missing the I Love Creative Baby Announcements gene and ruining it for everyone else. Which is odd because I'm not generally a super cynical person. Especially when it comes to excited new parents-to-be. Just ask Jessica Shyba how genuinely thrilled I was when I learned of her pregnancy accidentally, making her announce it prematurely to a table full of friends.
So…are you having wine, Jess, or are you pregnant again, hahahhaaa…uh…wait…what?….Oh my God….you ARE pregnant. Shit. I had no idea. Well, congratulations! Whoo! 
If you're pregnant, tell me you're pregnant. That's all it takes for me to be wildly happy for you. I'd imagine the same goes for your husband. Or your partner. Or your in-laws. Or the postal carrier. I can't be the only person who thinks it's weird to learn you preserved your EPT stick in bronze and left it in your man's cereal bowl at breakfast. Or that you spent 17 hours lining your front walk with chalk in the shape of newborn footprints which lead into the house, up the stairs, and into the bathroom where there were a forty baby bottles filled with pink and blue jelly beans, one for each week of the pregnancy.
Want to get creative? Seriously? I say, add some actual reality to your little surprise reveal. Because no one ever does that, not in any parenting article I've ever read, ever. These ideas aren't just clever ways to make your big announcement, they have the added bonus of preparing you for the weeks and months ahead.
1. Hand out fortune cookies with your own fortunes written out. Not "we're pregnant!" Come on, you can have more fun that that.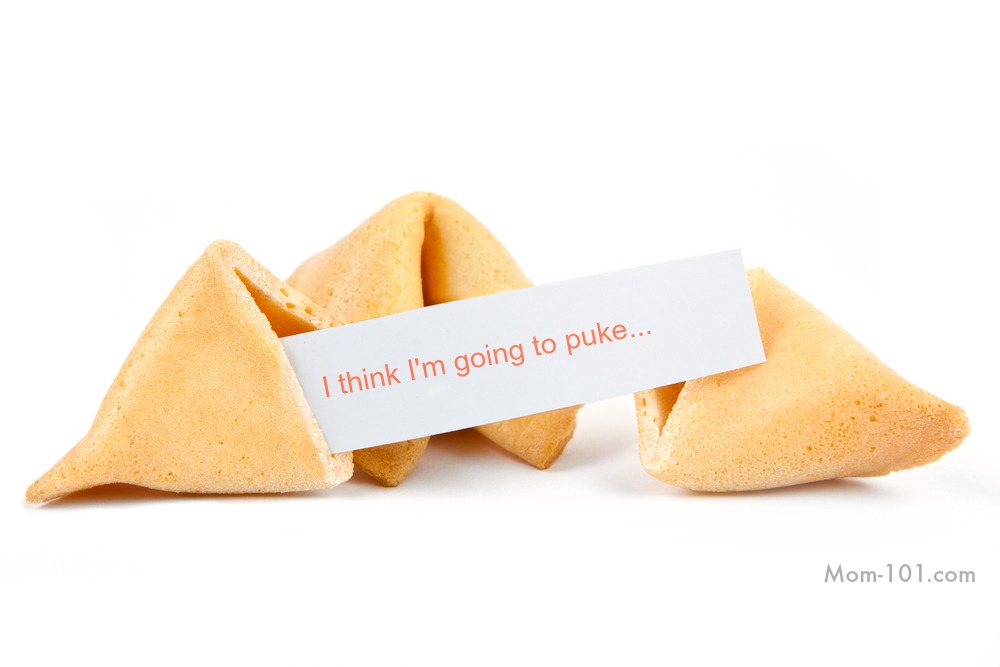 2. Set up the living room with toys all over the place, a minimum of three mysterious stains on the rug, baskets of dirty laundry. Then scribble on the wall 40 WEEKS FROM TODAY! Ideally in black Sharpie.
3. Secretly replace your spouse's new Audi S4 Sedan' with a big ass tan minivan. Leave it in the driveway. Surprise!
4. Fill in the squares of a calendar marking the ten or more months it will be until your partner can touch your boobs again.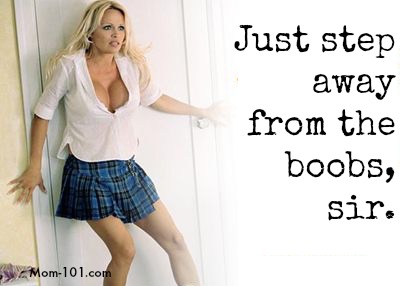 6. Decorate cupcakes with fun little episiotomy stitches across the top. Your partner won't be able to wait to call the rest of the family and share the news!
7. Leave a gift-wrapped box of diapers in your front entranceway, with a card that says A Present For You. Inside, place a single diaper filled with actual baby crap. May it be the first of many. Mazel tov.
8. Take all of your cute, expensive, regular-people sized clothes and donate them to Goodwill. Leave the tax receipt somewhere your honey can find it and wait for him to guess what it all means.
9. Smash your partner's smartphone screen, and quietly slip it back into a jacket pocket with a cute little note.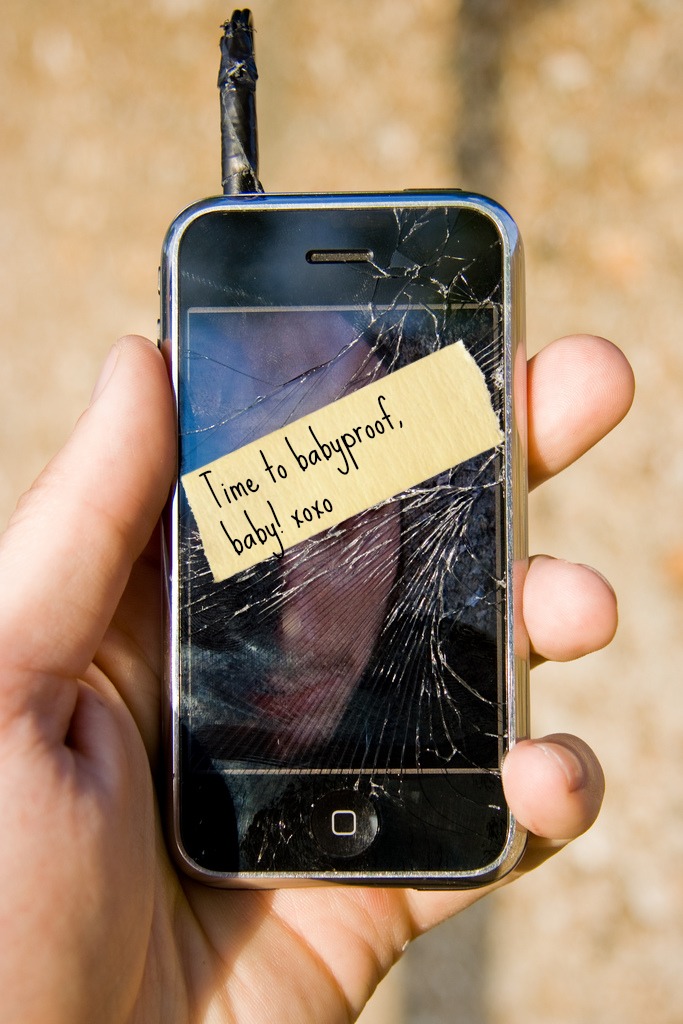 10. Place a pocket dictionary on your partner's pillow before bed, with select words highlighted that will become essential to your vocabulary in the coming months: Placenta. Mucus Plug. Sciatica. Colostrum. Donuts.
11. Delete every single episode of Homeland, Game of Thrones and House of Cards on the DVR and replace them with episodes of Caillou. When your partner turns on the TV, it will be such a thrill!
12. Host a treasure hunt in which your friends and family have to search for the missing half of your brain.
Mazel tov, new moms! I'm here if you need more ideas.