YOU CAN ALSO FIND ME HERE
Co-Publisher, Editor in Chief of  Cool Mom Picks, Cool Mom Tech
Cool Mom Picks has been named a Best of the Web by InStyle, one of Real Simple's top 3 parenting blogs, and "the online arbiter of cool for the swingset crowd" by Parents Magazine. The sites have been featured in Martha Stewart, Real Simple, Lucky, Time, BH+G, Parents, Parenting, The New York Times, The LA Times, AdAge, Adweek, and on CNN, NPR, The TODAY Show and CBS The Early Show.
A SELECTION OF OTHER WRITING
Huffington Post (Contributor) –Your Child Is Not Special, The Myth of the Rich Selfish Working Mom, There is Only Now
Redbook – 10 things never to say to a working mom
KatieCouric.com – Contributor, Can You Unplug?
Christian Science Monitor – The Sanctimommy
Parents Magazine – Top 20 holiday gifts under $20
Brain, Child – Should you raise your kids with your political values?
American Express Passion Project Tumblr (Contributor) – Career Advice Worth Taking, Little Things that Make the Biggest Summer Memories for Kids, 10 Classroom Rules for Any Age

Time Out NY/Kids  -Mom-101 column
Alpha Mom (contributor) – What makes a family? , Is all fair in love and tabloid journalism?, A hug can lead to other things
Blogher (Style contributing editor)- Michelle Obama and the Right to Bare Arms, iSurgery iPhone app makes plastic surgery fun for the whole family!, Thong 101, How to Write Better Series
Babycenter Blog – contributor
MOMocrats contributor
Chevy Style Blog – 5 Stylish drive-friendly shoes, The Cool Mom Summer Survival Guide
I PUT SOME SENTENCES TOGETHER IN THESE BOOKS
Booty Food: A Date by Date, Course by Course, Nibble by Nibble Guide to Finding the Love of Your Life (Co-Author; Bloomsbury, 2004)
Sleep is for the Weak: The Best of the Mommybloggers including Amalah, Finslippy, Fussy, Woulda Shoulda, Mom-101 and more (Chicago Press, 2008)
Kirtsy Takes a Bow: A Celebration of Women's Online Favorites (Bright Sky Press, 2009)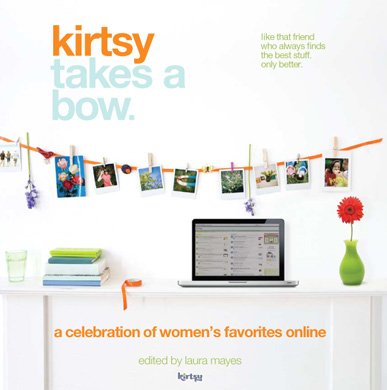 42 Tips for Working Moms (Superstar Press, 2008)
Mothers of Intention: How Women and Social Media are Revolutionizing Politics in America (Bright Sky Press, 2011)
See Mom Run: Side-Splitting Essays from the World's Most Harried Moms (Fox Chapel Publishing, 2009)
The Digital Mom Handbook (Harper Paperbacks, 2011)
Professional Blogging for Dummies (Wiley, 2010)