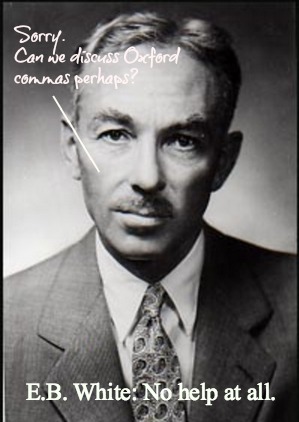 This week, I was helping Thalia with her writing homework because if there's one thing I can help her with, from deep within piles of nightly third grade homework of dubious value, it's writing. Especially if she's studying some of my favorite style choices, like the ironic use of run-on sentences, frequent employment of the onomatopoeia, unreliable narrators, starting too many sentences with I  or and , Oxford commas, and the overuse of parenthetical asides just for fun.
(See how I did that with the oxford comma?)
(And yeah, I know what you're thinking: I totally missed my calling as an Ivy League professor of creative writing. One day, my friends.)
Notice, by the way, that I did not mention the turning-a-whole-sentence-hyphenated-as-an-adjective style choice because that's soooo blog world circa 2008.
Also, yes, we did sit down and look up the word onomatopoeia partially so I could spell it right, and partially because I told Thalia she would be the single coolest kid in the entire third grade if she could use it in a sentence just once that day, ideally in front of her teacher.  Of course she thinks that she would be the single coolest kid if she goes to school wearing 147 Rainbow Loom bracelets on one wrist and that I am something of an insane person,  so we'll have to fight that one out.
Anyway.
Things were fine and dandy in the writing homework department until I pointed out her misuse of a particular punctuation rule having to do with single quotation marks. Thalia explained that her teacher told her to use it that way, and me being me, I questioned that.
Then I wondered if that was a bad call on my part.
I'm not quite sure what the protocol is with taking issue with something that's being taught that's not right. Or…not the
Now first off, I think her teacher is awesome. So she starts off one big point in her camp off the bat. Next,  if the topic was  something I were vehemently opposed to like Holocaust denial; dismissing evolution as "one possible scientific theory;" or  worst of all, using U for You in informal correspondence,  I'd have no problem speaking up at all. Especially in Brooklyn. This is the community of parents that discusses nearly weekly the constitutionality of making kids say the Pledge of Allegiance. In fact, hey! A European parent new to this country asked me that very thing this morning.
But this is different. This is not church/state separation anxiety, it's punctuation.  
Thalia asked me to bring it up at drop-off, and the teacher alluded to the fact that while the punctuation rule wasn't entirely accurate, it was a placeholder for an alternative that they would learn later, and it's how they're teaching it and that's that.
I smiled and said thanks.
And then I didn't know what to do.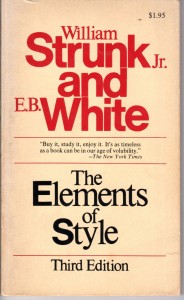 I raced back to Mr. Google and looked it up every which way and even MSSRS Strunk and White were no help. I did find a single reference to it in a writing forum as an "unofficial" style choice for some, but that "if you had written a manuscript employing [the marks] in this manner, they'd likely be removed or replaced by your editor or a typesetter."
And of course I can't go back to the teacher with that because she'd be all, "what's a typesetter?"
(And now I have no authority whatsoever because I used she'd be all… instead of she would say which is my own unofficial style choice that would have likely been removed by a typesetter back in Gutenberg's time, A.K.A.when I was in third grade myself.)
(Extraneous parentheses for the win.)
So.
What do you do? What would you do?
Would you present the teacher with your position, possibly with a few annoying references to support it? Would you let it go and tell your child to just follow the rules the teacher is laying out in the classroom? And as a bigger issue, at least for me, how do you teach your kid to respect her teachers while also being able to acknowledge that teachers are human and not alway right?
My understanding is that there are some class issues at play here. In Malcolm Gladwell's must-read Outliers, he makes an excellent case that learning appropriate ways to question and challenge authority is strongly correlated with success in life. I'd add that it's not always easy for me because I want everyone to get along; but I am teaching my kids that expressing respectful disagreement with an issue or policy is an important skill. It's a lesson in civics, democracy and conviction.
However here, in Encyclopedia Brown and the Case of the Errant Single Quotation Mark,  I split the difference. I suggested that Thalia respect her teacher's rules for the writing assignment, but explained that the rule isn't entirely accurate, and that it's something she'll probably do temporarily until she learns a better option.
She seemed satisfied with that. Or maybe she just wanted to me to shut the heck up so she could get back to the very important business of Rainbow Looms.
Have you dealt with this yet?