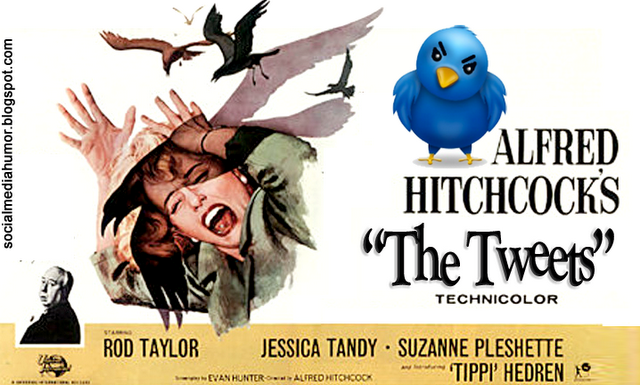 As much as we've talked about bad blogger pitches over the years, I feel like I'm seeing more and more bad social media pitches lately. Which might even be worse. Because they're public.
Yesterday, a brand I have never heard of tweeted a random statistic to me. It wasn't on the topic of anything I had been discussing, and I was kind of sleep-deprived after the Oscars, to be honest, so it confused me a little. Had I missed some conversation I was supposed to be part of?
(Seriously, so sleep deprived that I walked out of the house with a bra hanging off my scarf. High point of my life.)
I tweeted back in a light way, asking why it was directed to me. The response from the brand was an expectation that I would retweet it to my followers.
Now I'm sure this is a brand with a relevant message of some kind for the right person and I'm not trying to call them out specifically. But I see it happening all the time, every day, all day long. I can't imagine walking into a cocktail party, approaching the first stranger I see, and without introducing myself, handing them a business card saying, "pass this out to all your friends, okay?"
Then, when they don't respond, I try it again. Only with Justin Bieber.
See, no one wins with blind pitches. Not even you, marketers. Even if you get a response or two, your stream doesn't look like anything anyone wants to follow back.
@HuffingtonPost Promote our new boxer shorts that double as beer cozies!
@CoolMomTech Promote our new boxer shorts that double as beer cozies!
@lmayes Promote our new boxer shorts that double as beer cozies!
@AlphaMom Promote our new boxer shorts that double as beer cozies!
As for the people getting pitched to on Twitter, we are left with no good options. Either we're jerks for ignoring them, jerks for trying to correct them, and if we take the time to say no, however kindly, we're jerks for calling attention to the misstep.
I love Twitter. It's an amazing forum (and a great way to let your network know you're alive when you have been too busy to post on your blog for two weeks, ahem). But I can see why it's so confusing for brands to figure out how to engage. Sometimes Twitter feels like a whole bunch of people all together in a room who believe they were invited for different reasons.
One guy is doing stand-up with a mic in hand, another person is spouting inspirational quotes, one woman is talking about her lunch, someone else is just repeating everything everyone else says–and then there are a whole bunch of people in the corner who just want to find the bar and chat loudly about the Most Shocking Rose Ceremony Yet. All the while, marketers of various stripes are tapping them each on the shoulder, interrupting to ask them to do something for their brand.
So with as much kindness and benevolence as I can muster, I am begging the brands and PR people who pitch individuals publicly on Twitter to try a new tactic. Find an email address. Write a letter. Use DM.
I'd imagine that no good relationships ever started with one person putting the other uncomfortably on the spot.
[image via]