A few days ago, Julie Marsh sent me a link to this article on Jezebel about the mothers who hate motherhood. And just in time for Mother's Day. The thoughts were all pulled from Whisper, which is something of a cross between a slam book and an anonymous confessional. (Think Post Secret without the filter.)
I have absolutely not stopped thinking about it for three days straight. Take a look and you'll see why.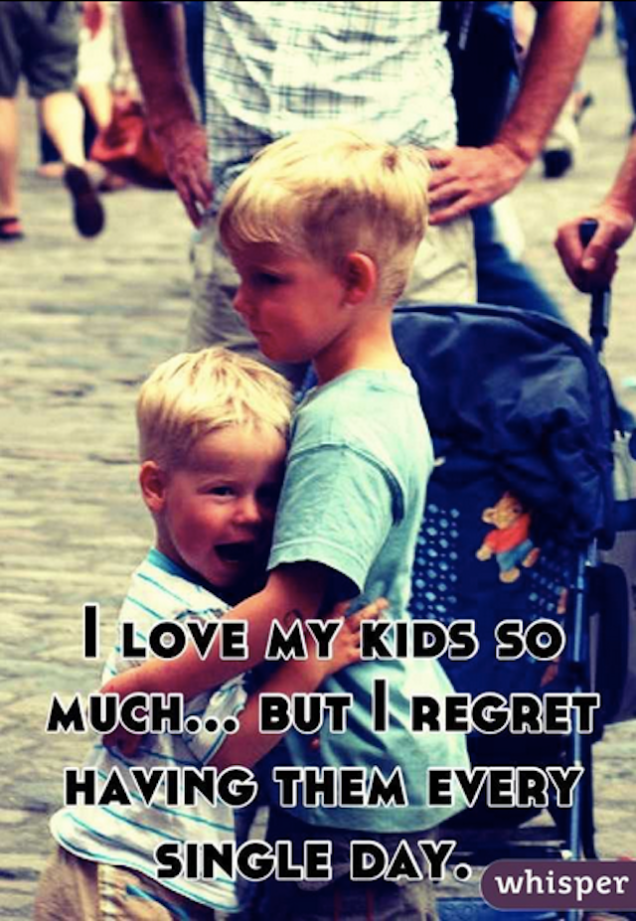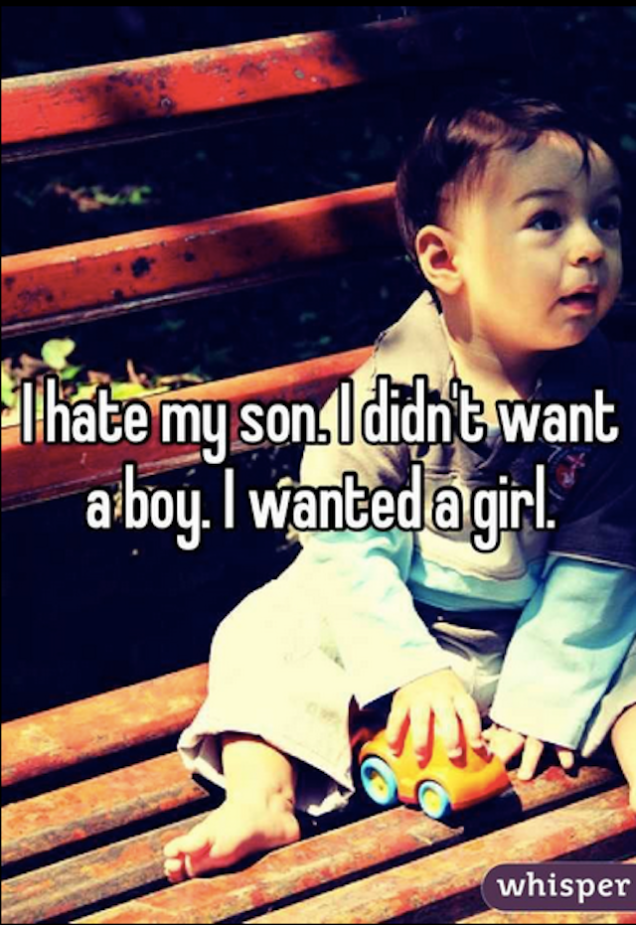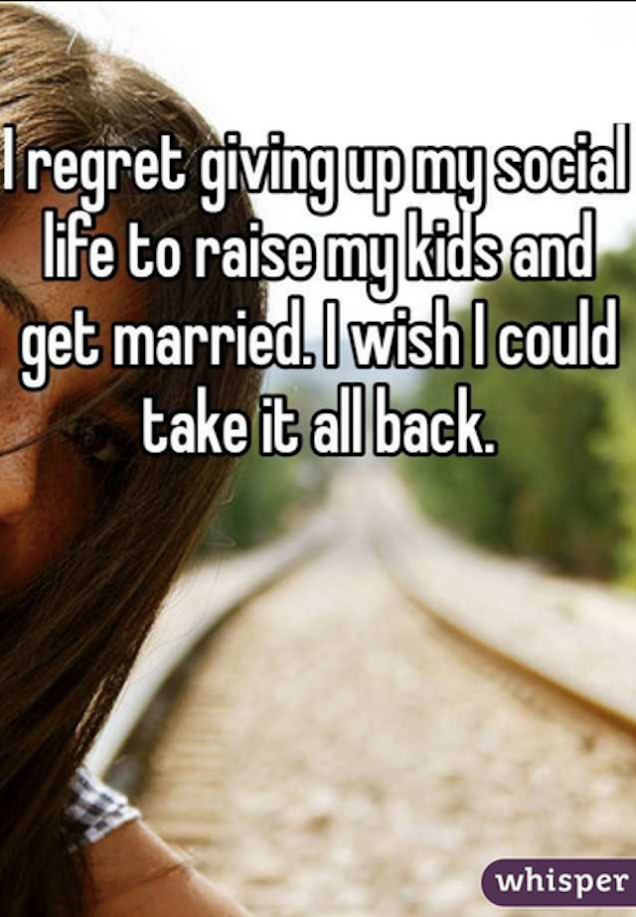 It's tough to read.
Then, if you can stomach the bitterness of the comments section, the overall consensus on Jezebel (a site with little love lost for motherhood in general) is that these are the secret thought of all parents. Deep down, every mother hates her kids. Anyone who says she doesn't is lying.  And to prove it, nearly every commenter seems to offer up some version of the  well every mother I know tells me she actually hates her kids and not to have them and I'm so glad I listened! story.
But I saw something totally different reading that post.
(Perhaps because I'm not actively seeking proof that parenting sucks?)
I look at these anonymous Whisper postings and I see that there are mothers who are depressed and need help.
There are mothers with so little help from family or spouses or deadbeat exes that their burden is overwhelming.
There are single mothers who are so stressed and busy keeping their families afloat, they cannot see their way to a fulfilling relationship in the future.
There are mothers who had children young and still miss the partying and nightlife and semi-reckless abandon of single life. (Though trust me, when you're my age you actually won't  miss those things; 40-something women doing body shots off each other on weekends look like idiots. See also: Real Housewives.)
There are mothers in emotionally abusive relationships that leave them battered and raw, with little energy left for finding joy in even their own children.
There are mothers who had such tenuous relationships with their own mothers, it paralyzes them.
And let's be frank, there are women who exaggerate, or completely fabricate thoughts on places like Whisper because attention–anonymous though it  may be–from the Internet can be a very alluring drug.
Overall, what I think when I read those Whisper comments is not that "the anti-June Cleavers of the internet are venting their socially unacceptable frustrations," as the author describes. Documenting the difficulties of motherhood or mental health issues has been wildly public–even turned into best-selling books–for years, if you have ever read Scary Mommy and Motherhood Uncensored and Her Bad Mother and The Bloggess and of course, Dooce, for the past decade. What I think instead, is that whether the women on Whisper are anti-June Cleaver, or putting on a June Cleaver mask every day, deep down, they may be struggling.
They're asking for help.
Or worse, maybe they're not asking.
Personally, I love motherhood. My girls bring me joy every day, and even with the challenges and stresses and ups and downs (and boobs that no longer stand at attention by themselves, poor things), I have never regretted having children for even a single second. However I have confessed that I didn't like being pregnant at all. Couldn't stand it. And I now have the distance and objectivity to see how depressed I was then.
The combination of modified bedrest, the changing body (where did those stray hairs come from?), the fear of toxoplasmosis the second time around,  and other emotional factors that I won't elaborate on, created a bitter stew of feelings that manifested itself in not-so-productive ways. I ate my weight in chocolate chip pancakes and the weight gain made me feel even worse about myself. I isolated myself in bed with my laptop, passing countless hours on anonymous message boards, feeling snarky and angry. I went days without showering. I rationalized my feelings by furiously typing out the same kinds of sentiments I saw in the Jezebel comments:
Anyone who says she likes pregnancy is lying.
I said it. I wrote it. A lot.
And if there had been Jezebel then, I probably would have said it there too. But it wasn't true. There are people who love pregnancy; but to acknowledge that would have hurt too much.
Parents who share their joys all over social media aren't "secretly miserable," any more than that newly engaged friend who posts 274 photos of her ring is secretly miserable. Plenty of women are happy with kids. Plenty of  women are perfectly happy never having kids. I am an unwavering supporter of both, and do my best not to be cynical about either.
Of course it doesn't mean any of these women are dancing on rainbows every second of every day. And good God, if that's what we're aiming for these days, then we're all screwed.
However if you find yourself more miserable than not, more regretful than not–especially if you have children–I hope you find the support you need beyond anonymous postings on an app. There are so many resources.
Start with Postpartum Progress. Katherine Stone is a brilliant and compassionate community leader, and has taught me to see the world of depression and mental health problems in a different way. Her site offers, among other things, a list of PPD support groups in the US and Canada plus comprehensive suggestions for great books about depression and related issues.
Articles about mothers who hate motherhood make for juicy clickbait, sure. It's hard to turn away. And I hope we don't. I really hope that instead, when we see women reaching out for help, in whatever way, that we try and get past our own initial instincts to crack jokes or roll eyes or pat ourselves on the back or pass judgement, and actually, you know. Help.