For years, predating the internet, my favorite part of the New York Times has always been a section called Metropolitan Diary in which real people (long before they had blogs of their own) wrote to the editors with "only in New York" stories for publication. Or sometimes, they were just good stories. They still are actually.
These are few of my own recently.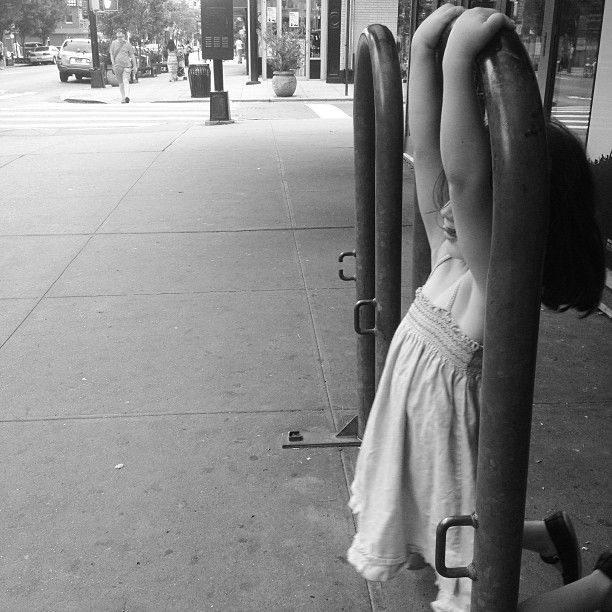 The New York Child's View of the World
Thalia, who is  now eight (eep, how did that happen?), expressed to me that she would be really sad if she was the only person left in the world. It would be lonely. But on the bright side, it would be easy to get a parking space, and you wouldn't have to wait on line for a cronut.
Never Yell MOVE YOUR SODA! In a Crowded Theater
My parents were recently in a packed movie theater in Manhattan, and a woman they described as slightly drunk was alone, to their left. She asked my stepmother to move her soda from her left armrest, explaining, "I've recently written an article on movie theaters and did a lot of research. You are always supposed to put your soda on the right side."
My stepmother answered, "I'm happy to move it but…that's BS." The woman went on, "no…it's not. It's true. I've done so much research for this article and no theaters have cup holders on the left side."
My parents, noticing that indeed there were cupholders on both the right and the left armrest of the aisle seats asked her where exactly her article was published. "Oh…well…it doesn't matter,"she stammered. "But I wrote it . And I did a lot of research."
Movin' on Up
Last night I took our elevator down to the subcellar to get out the Christmas ornaments. As the elevator door opened and I walked out, a giant cockroach walked on. When I got back to the elevator again, it was gone. I'm wondering if it went to the penthouse. Because if I were a giant cockroach, I would totally want to live in the penthouse.
Ain't Too Proud to Beg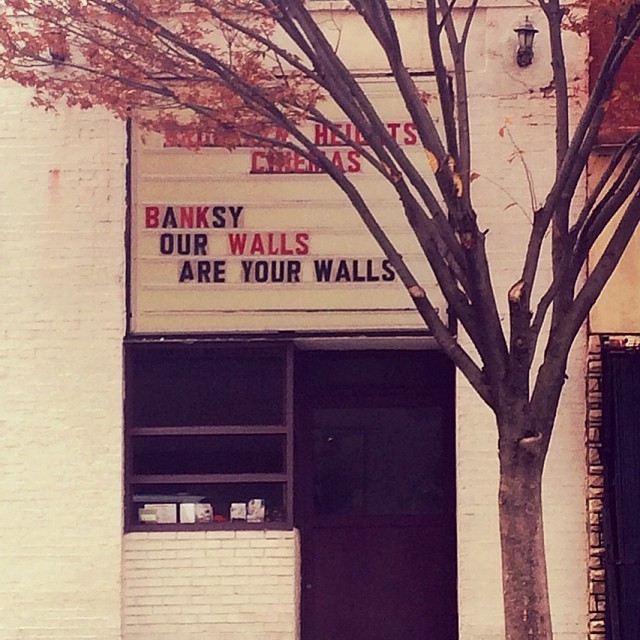 Elevator Etiquette
My subway station is a small station with an elevator ride required to exit. There are three huge elevator cars–although we're lucky if two are running–and common etiquette is that you hold the door until all the passengers from the last train have gotten on, or the car is full. (It's a very nice subway stop.) But recently, there was an angry middle-aged woman who got in, then blocked the panel with her body so no one else could keep the door open. I saw an older couple running for the door, and so I reached around her and held the door open button anyway.
Oh, how she  lost it. It was glorious.
She screamed, "WHAT ARE YOU DOING? CONTROL FREAK! CONTROL FREAK!" which is only sometimes true. I clutched my girls' hands and calmly said, "Ma'am, I'm just being polite. Everyone has families they want to get home to, too." The rest of the passengers muttered in agreement.
We rode up with the woman raging under her breath the whole way. As the door finally opened to the street, she murmured something about how that's the difference between Democrats like me and Republicans like you! And then she stomped off.
I suppose that in Brooklyn, maybe people don't have enough experience with them to know a Republicans when they see one. Cheat sheet: Republicans are people who hold elevator doors for the elderly.
And It Wasn't Even a Cronut
I overheard my girls playing with their school friends in the living room this week. They were playing Cupcake Shop. When my daughter asked, "how much for a cupcake?" her friend answered, "that will be $40 please."
And with that, I think we need to get out of the City more.