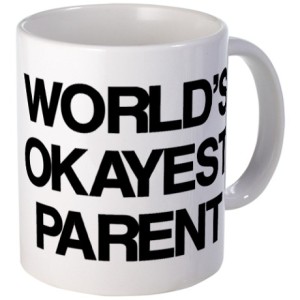 You – you who let your kid cry it out for 20 minutes until he learned to self-soothe and get a full night's sleep? You know you damaged him for life right? Just wait until you get the therapy bills.
You – you who ran to pick up your child in the crib at every cry, knowing that a cry means a baby needs something?  He suffered irreparable developmental damage from lack of sleep. Good luck with that.
You, who fed your babies formula for any reason at all (unbearable pain, postpartum depression, cultural pressure, adoption), I hope you know your child is at a greater risk for obesity and a career as a gas station attendant.
You, who nursed your children just as long as they needed to, even at night at five-years-old (just sometimes) to help them sleep, you know your child is going to have total Oedipal issues for life. Have fun being his date to the prom.
You, who hand-churned every drop of organic baby food, you are clearly bored and have nothing better to do with your life.
You, who fed your baby out of jars from Costco, you are clearly someone who doesn't care about your baby's health.
You, who stayed home after your children were born, the 50's called and they want their pathetic excuse for a maternal role model back.
You who went back to work after your children were born, you should ask yourself why you even had children if you didn't want to raise them yourself.
You, who buy your daughters pink tutus and tiaras and Disney movies, how does it feel to have bought into gender norms that demean girls and reduce them to helpless princesses with limited choices in life?
You, who buy your girls fire truck tees and cars and water guns, how about letting them choose what they want to play with instead of imposing your own values on them?
You, who haven't evolved from white couches and your fancy retro-modern coffee tables with sharp edges, you do know that having a child means sometimes you have make a few sacrifices and it can't be all about you anymore, right?
You, who have  pillow fort ready couches and bean bags and toys in every corner of your home, you do know that giving up your entire way of life for your kids is just coddling them, right?
You, who forbid TV in your home, you are sheltering your children from culture and shared peer group experiences that will make them objects of scorn and ridicule as they get older.
You, who watch TV in your home, you are lowering your children's IQ by the second, stunting their creativity, and creating a sedentary lifestyle they may never outgrow.
You, who stayed in an unhappy marriage for the sake of the children, congrats–now your kids have a terrible relationship to model their own after.
You, who divorced after years of trying to work things out, you are nothing more than selfish and you could have tried harder to stay together if you really wanted to.
You, who have never ever spent a night away from the children, you are creating an unhealthy co-dependency.
You, who travel without your children, you're creating a traumatic sense of abandonment.
You, who are raising your children in your faith, can we talk brainwashing?
You, who are raising your children without religion, how will they ever have any moral compass at all?
So there you go. You did it wrong. Every single choice.
There's proof all over the Internet, and it's not even hard to find.
Now. Take a deep breath.
Shut off the damn computer.
Get off the message boards, ignore the comment threads.
And keep doing whatever it is you've been doing. You've got children to raise.
 [image]
[thanks for the inspiration kristen, and all your lovely commenters.]