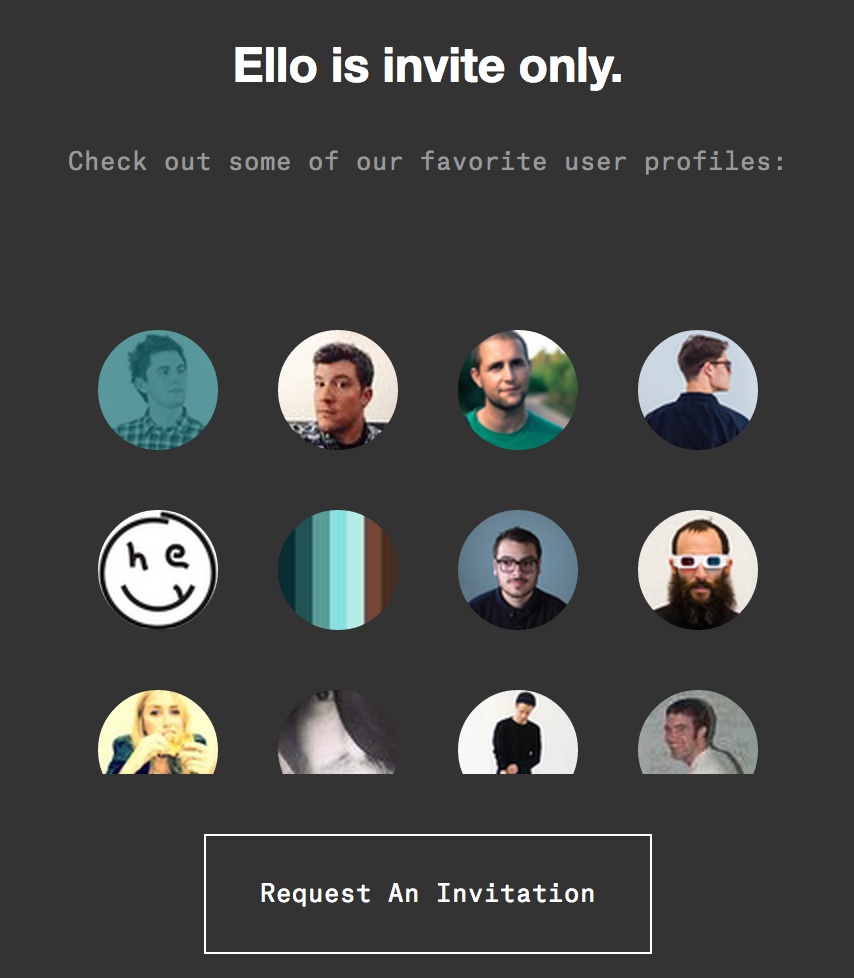 I want to write about Ello, but the truth of the matter is, it's too late. When early adopter techno goth users are already complaining, you know it's over. Plus, I'm not cool enough to have started Ello then quit it before anyone has even heard of it, making me a bougie slave-to-the-man poser like everyone else. All the important people say so.
I am planning on starting a social network that isn't meant to be social. I'll call it an unpronounceable symbol. Every avatar will be the same, as a metaphor for our lemming-like inner nature. When you search someone you know, you'll only get a result for Mark Zuckerberg, to make you rethink the real definition of "friend."
Bios may only be written in haiku form, and sneaking in an extra syllable will get you banned for life. Any bio containing the words guru, entrepreneur or mommy will get you banned for life. Typing an emoji and pressing "post" will force-quit your entire laptop. It may even explode. Then again, that would be cool; logging in from a public computer at the library gives you membership for life.
Brands may join for a fee of $20,000 each, but their posts may not show up in any feeds. You have to know to look for one. If you try to look for one, visit the search function which will be named forage, marked with the symbol of regurgitated cud. It's only accessible on Thursdays after midnight.
There are no ads, but aren't we all really just ads for ourselves?
The background will be black with teeny tiny white type (sans-serif) because nothing anyone says really matters anyway. Gifs are the most important form of communication, because whatever you think you have to say, someone else said it better and it was probably someone in a Will Ferrell movie.
It doesn't matter how many friends you have because in the end you die alone.
I think it could be huge. Maybe even a David Fincher movie some day. Who has venture money?