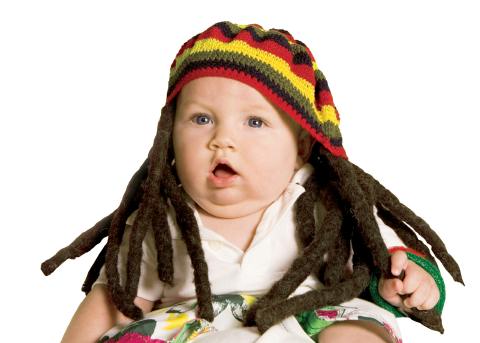 Over the past few weeks, my daughters have been driving me insanely batty over Halloween costumes. Evidently nine is the age at which you want to express your independence and go as "your own thing," while seven is the age at which you want to come up with something collaborative with your older sister or friend as a sign of solidarity. Fun times.
While I was brainstorming with Sage about what she could be (I'm voting for Zombie Elsa and Zombie Anna, but so far, I can't convince her that my ideas are always awesome) she suggested that she and her best friend could go as each other.
I asked her how exactly she planned on dressing like her friend, bracing myself for the answer I knew was coming.
"Well, I could put brown face paint on my face…" she started, before I cut her off.
Her best friend was born in Ethiopia.
Should you ever be interested in explaining the offensive history of blackface and minstrelsy to a child and doing it in the most awkward way possible, I can give you my exact script at some later date.
Eventually, I did manage to stumble into the main points I always aim to drive home when we talk about race at home: People used to be less sensitive to other people. We keep learning from each other. We know more now than we used to about other people's feelings. As history goes on, we become better about the things we do and say because we don't want to hurt anyone.
I learned from all of you a while ago, in response to an offhanded comment of mine, that there is no colorblindness.  It's something we all have to address, even and especially as white people are afraid to talk about race. And yesterday, I ran across a thoughtful post by Kristen Howerton about racist Halloween costumes which seemed like a great place to start.
She offers some common sense guidelines from a mom with a multi-racial family. Like, if you're dressing as a specific person–Obama, Bruce Lee, Lil Kim, the Dali Lama–it's preferable to dressing as a stereotype from a specific race. Or if you realize you're appropriating racial features for your costume, then maybe skip that part. Pretty sensible to me.
Now of course there's a lot of nuance and gray area in the discussion and I find I'm asking myself a lot of questions.
Is it okay to wear dreadlocks if you're dressed as Bob Marley? Is it okay to put a baby in one of those dreadlocks caps if he's white? What if he's not white?  Is it okay to wear a prosthetic nose if you're dressing like Barbra Streisand? Do you get a pass if you're a drag queen? Is it okay to wear a traditional East Indian sari that your aunt brought back from a trip there? Then if you add a bindi, does it make it authentic or racist? What if you dress as Selena Gomez wearing a bindi?
Also, is it okay to wear all black and carry around sixteen different take-out menus if you're dressing up as me?
(Answer to the last one: Yes. But if you stuff your bra with watermelons, then you're going too far.)
I don't think it's easy to figure out. But I do think it is important that we at least try to soul search a bit and have a respectful conversation without getting all YOU'RE RUINING HALLOWEEN WITH YOUR POLITICAL CORRECTNESS AND SCREW YOU IF YOU CAN'T TAKE A JOKE.

As if the original point of All Hallow's Eve was to make fun of people from other countries and dress up like Slutty M&Ms.
Look, I get the knee-jerk defensiveness to some degree. I think back to my kindergarten Tiger Lily costume that I loved so much, and I wonder whether it would be in horrible taste to post that image on Instagram as a Throwback Thursday photo. I think about the kids who went as hobos every year at my school, along with the geisha girls, the harem dancers and the gypsies and the Mexicans in sombreros. Obviously none of it was intended to offend then. But? That's the definition of progress. We learn. We move forward.
When was the last time you told your kid a Polish joke?
Right.
So how do we figure out where to draw the line between make-believe and mockery? How do we  preserve some of the humor and irreverence that can make Halloween fun, without doing things that make it wildly uncomfortable for others? I'm still trying to work out my own boundaries so I know how to share them with my kids. Fortunately for me, their latest idea has to do with mythological goddesses, and I'm fairly sure that togas don't offend any Greeks.
Oh. And while I'm in a semi-ranty state, can we just let the pejorative term politically correct die the slow death of every other early 90's era phrase? Sensitivity to other people has nothing at all to do with politics and everything to do with humanity. Thanks Dawg.