Thalia had a free writing assignment last week in school and decided to write a "persuasion piece" about why her very pregnant teacher should reveal the baby's name to the class before he is born. Since I know this is a such a hand-wringing decision for so many parents-to-be, I'm offering up her very persuasive tips with the hope they'll be of some help.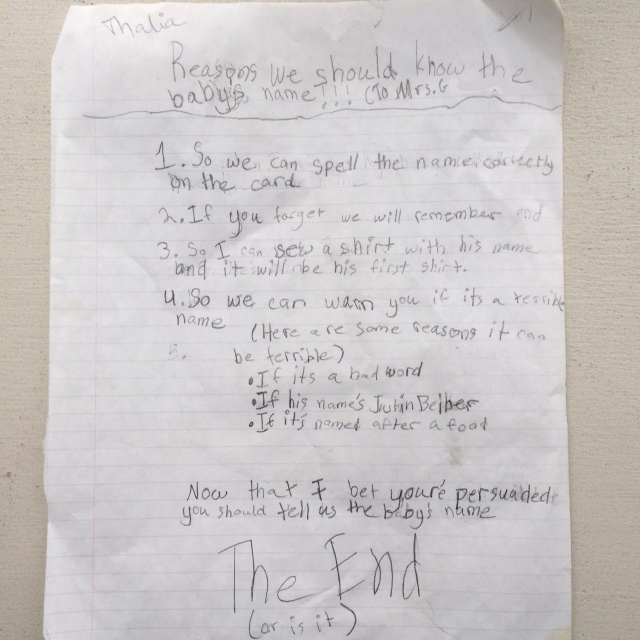 Reasons we should know the baby's name:
1. So we can spell the name correctly on the card.
2. If you forget we will remember.
3. So I can sew a shirt with his name and it will be his first shirt.
4. So we can warn you if it's a terrible name. (Here are some reasons it can be terrible)
-If it's a bad word
-If his name's Justin Beiber [sic]
-If it's named after a food
Now that I bet you're persuaded you should tell us the baby's name.
THE END
(or is it)
Having had my own babies–twice–I personally think #2 is a very, very sound reason.