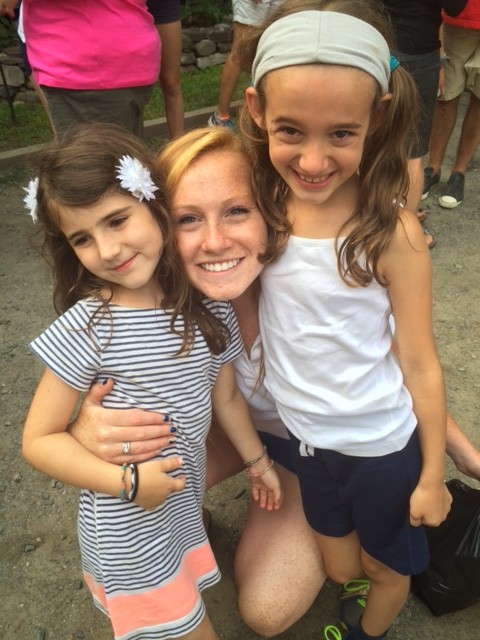 This is a post I hope you will leave a comment on. Because it will save a life, thanks to the UN Foundation's Shot@Life Campaign. A real life of a real child. Please read more info below.
This year, as my readers know by now (along with anyone who has been unlucky enough to run into me at any point for the last month), my children went to sleepaway camp for the first time. The day I arrived to pick Thalia up after two weeks to see the remarkable young woman she had started to become, was one of the most amazing, memorable days of my life. Or as I referred to it on Twitter, one of the worst days of her life.
(Sorry kid. This returns us to our regularly scheduled lives. Also, take out the garbage.)
I've been online very little over the past week, instead drinking in the incredible maturity and change I've seen in both my children live and in person. In just more than a week, there have been so many firsts.
I've seen Sage set the table by herself for the first time without being asked. This week on family vacation, I've seen Thalia help herself to salad. (Win of epic proportions.) I've seen them make their beds, correct my own making of my bed (well!), write more letters than I ever thought possible, recreate plays and sketches and songs which make no sense to me at all. I've seen Sage put herself to bed without 18 requests for water or temperature changes or another doll – no that OTHER one. I've seen them cut pancakes or pour milk instead of asking me to do it. I've seen them go an entire 24 hours without playing Minecraft. I've seen my formerly reluctant swimmers jump into a pool off by themselves, emerging triumphantly with cries of WE TOUCHED THE BOTTOM MOM! WE TOUCHED THE BOTTOM!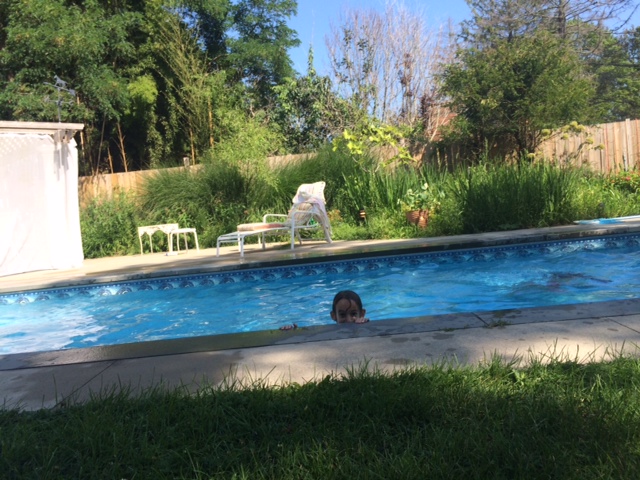 Then just last night, perhaps the biggest first: I sent the girls off on their bikes with friends, telling them, "just be back before dark, okay?"
I never thought I'd hear those words come out of my mouth.
Ever.
I know a lot of you can relate.
It is the most beautiful, scary, terrifying, remarkable, wonderful, awe-inspiring, painfully lovely thing to actually notice these moments in which our children show signs the adults they will grow to be. It's like spotting fireflies with your family at night, as we did this weekend. You stare and stare at a single spot in the woods, hoping to catch that bright, brief twinkle. Maybe you will and maybe you won't. Maybe you'll see it then you won't see it again for a long time. Maybe you'll see it but no one else will. Maybe your kids see it and you miss it. Or maybe if you're lucky, you'll see a ton of those flashes of light all at once, all together, so everyone can feel a part of it. When that happens, your heart feels full to the point of bursting.
I want more mothers and fathers to experience the firsts, however small: The cutting of pancakes, the writing of letters, the jumping into the deep end.
You can help make that happen for other parents.
Lately, I've seen discussion online about whether "the stuff we talk about online" matters. Or really, whether it translates into action. I'm going to go out on a limb and say, hell yes. (Eh, I'm not one to pull punches.) Can't we all think of dozens of examples just off the tops of our heads? Twitter conversations that impacted businesses, or the news media, or entire governments? Blog posts that raised money? Formerly undiscussed issues brought to the forefront with a the combined efforts of a community?
Yes we can.
To quote a line that's stuck with me for the past two years, you serve the best by doing the things you love the most. And lucky for me (if not my friends and family at all times) I love talking. I also love commenting. I love having discussions with you all and learning and growing from them. Whether it's discussing gender issues so that one day our kids will feel they can be whomever they want and have a positive impact on the world; or discussing how to get more kids vaccinated  so they can live to do great things too.
We can talk about own children's firsts, and we can also make sure other children get to experience more of their own firsts too. There is no moral relativism. It is all good.
So.
For every comment on this post, one vaccine will be donated by Walgreens to a child in need around the world.I hope that you will leave one, then share this post so others can to. (And I pretty much never ask for that.)
In comments, share your favorite of your own child's firsts from this summer. If you don't have children,  share a first from your own childhood that reminds you of growing up. Tell me about how your own kids are doing with swimming or bike riding or independence these days. Or you know, just say hi, and support the effort.
Every comment you leave here counts, as well as those you leave on the other Blogust bloggers' posts, all month long. Yesterday it was Nicole Morgan. Tomorrow it's Kimberly Foster.
So leave a hundred. Leave a thousand!
That would be a pretty good first.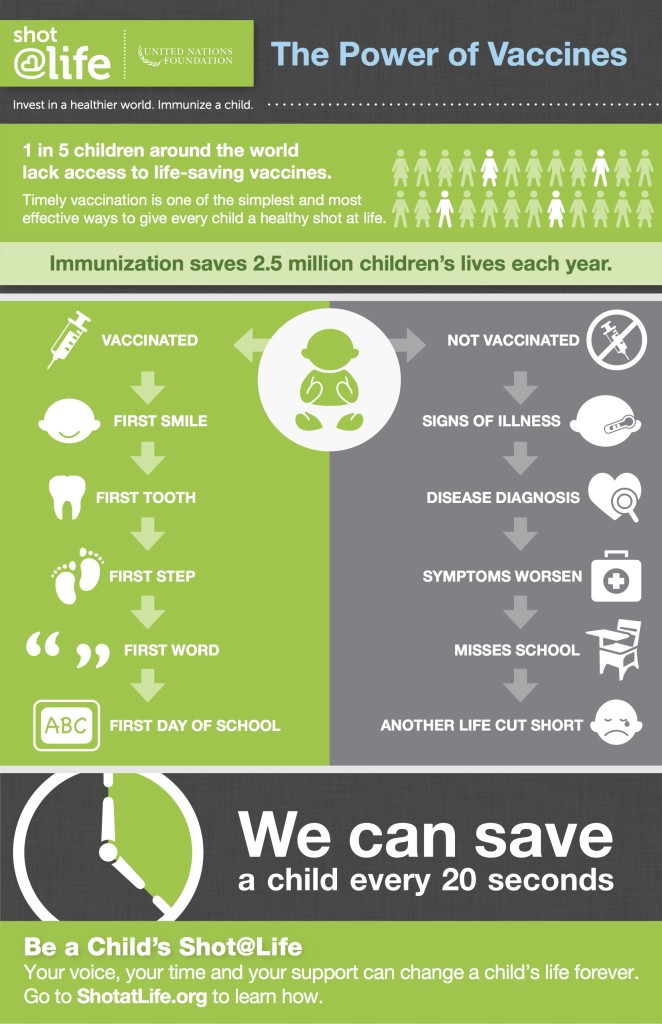 More about Shot@Life's Blogust 2014: During this month-long blog relay—an amazing group of North American online writers, photo and video bloggers and Shot@Life Champions will come together and share stories about Happy and Healthy Firsts. Every time you comment on this post and other Blogust contributions, or share them via social media on the Shot@Life and the United Nations Foundation pages, Walgreens will donate one vaccine (up to 60,000). Blogust is one part an overall commitment of Walgreens donating up to $1 million through its "Get a Shot. Give a Shot." campaign. The campaign will help provide millions of vaccines for children in need around the world through UNICEF and WHO, specifically for polio and measles vaccines in countries where they are most needed.
Sign up here for a daily email so you can quickly and easily comment and share every day during Blogust! For more information, visit shotatlife.org or join the conversation on Facebook and Twitter.